---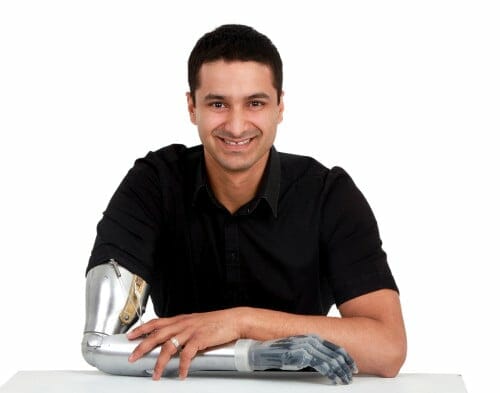 Sam's Cawthorn's Inspiring Story
This is Sam's Cawthorn's Inspiring Story. In 2008 Sam Cawthorn (Who is now CEO of charity Caring for People) went to India on a holiday. With no intention to start a charity, his life was transformed and he has never been the same. Since then, he brought his family over and him and his wife, Kate birthed The Charity  "Caring for People".
Founded on Christian values and ethics the charity seeks to empower and transform communities and helps those less fortunate. "We are about adding value to peoples lives in a positive way" Sam says.
 VISION STATEMENT:
HELPING TO TRANSFORM COMMUNITIES, IGNITE YOUNG PEOPLE AND EMPOWER THOSE LIVING WITH A DISABILITY IN DEVELOPING WORLDS
MISSION STATEMENT:
The Foundation "Caring for People" are a movement, a community of like minded people obsessed with helping the less fortunate. Not a hand out but a hand up to build sustainable models to ensure long-term positive outcomes.
The Foundation "Caring for People" primarily focus in three areas:
Education
Aid
Empowering communities.


---
EDUCATION
The largest issue in regional communities is the lack of quality education for the underprivileged. At this stage we work predominantly in two regions — Kharugpur in West Bengal and Kotdwar in Uttarakhand — to help build schools and provide learning opportunities for those in need.
"Caring for People" empower the students by providing the best possible education in core subjects such as Maths, English, Music, Arts and Sciences, as well as horticulture,agriculture and Eco-sustainability.Inspired by the Green School in Bali, we have created environmentally friendly and 100 per cent sustainable school facilities and infrastructure.
All construction uses sustainable,renewable materials such as bamboo. These projects are just the beginning of a plan to roll out Green School sustainable models in villages throughout rural India.
The long-term success of these initiatives is assisted through the development of strong partnerships with businesses, organizations and associations/clubs both to fund-raise and to provide targeted support and volunteering when necessary. It's exciting work,but ultimately the real joy and fulfillment for Kate and me is knowing we are improving the lives of these less fortunate children and providing world-class education in innovative and creative environments.
---
AID
The Charity Caring for People predominantly focus on two areas of aid: assisting those people living with a disability and malnourished children.
According to the 2012 HUNGaMA Survey Report, 42 per cent of children in 'the world's biggest democracy' are malnourished. This is because of insufficient food production and widespread disease,and it is exacerbated by a lack of women's social and economic rights — something we are also seeking to address, as I'll return to in a moment.
Every day charity feed more than 400 children a full nutritious meal, which for many of them is their only meal of the day.
A doctor visits the villages once every month to give medical assistance and provide multivitamins and supplements to ensure the health and well being of everyone in the community, especially the children.
The last area "Caring for People" focus our aid efforts on is in support and rehabilitation for those living with a disability, who are too often seen as a burden to their families. Charity provide aid and support to children and young people while also seeking to help them breakdown stereotypes and taboos so they can learn how to sustain themselves or enlist the support of a carer or a loved one where necessary. This initiative works on an individual basis, as each case is different and requires a different approach to maximize rehabilitation.
The Foundation Caring for People provided tangible items such as wheel chairs and other aids and have paid for surgery and necessary operations to improve their quality of life.
EMPOWERING COMMUNITIES

"Caring for People" Foundation focus primarily on the empowerment of women. All over the world women suffer from inequality and this is especially so in India, particularly when it comes to control over household assets.
Because of a long cultural tradition that denies women the rights to manage money, many rural women do not have a say in how income is spent in the home.
Consequently there is rarely enough allocated to the proper nutrition, sanitation or education of their children. Investing in and empowering women therefore has the power to revolutionize lives, families and whole communities.
It was this realization that prompted Professor Muhammad Yunus to establish the Grameen ('Village') Bank in 1983. Yunus realized the transformational potential of making small loans to women in his rural Bangladesh. This 'microfinance' was very deliberately directed towards women. 'Through the opportunity of self-employment and the access to money, Grameen Bank helps to empower those women.
In addition, studies have shown that the overall output of development is greater when loans are given to women instead of men, as women are more likely to use their earnings to improve their living situations and to educate their children.'
Since its inception Grameen Bank has loaned some $11.35 billion to 8.35 million people, 98 per cent of them women. This money is now helping 81 379 villages in Bangladesh and Grameen enjoys an enviable loan recovery rate of 97 per cent, demonstrating that the faith placed in women is more than justified. In 2006 Muhammad Yunus won a Nobel Peace Prize for his efforts in eradicating poverty, and the microfinance model is now being used around
the world from Bolivia to Africa and India.
In India team from Caring for People Foundation apply the same concept and fund free tailoring classes in the villages throughout the week, teaching and educating women so they can learn a trade, empowering them in turn to educate their own family. These women have been provided with small loans so they can purchase a sewing machine and are then recruited to provide school uniforms and other clothing for the children. It's a win–win. We have a number of initiatives through which these women have partnered with small business enterprises in Australia, providing fair trade opportunities for both parties.
Other major roles of the Foundation are raising awareness and fundraising. Charity "Caring for People" have recently begun taking guided tours to India for brave business people, families or individuals who want to volunteer or visit these remote communities and see where they might add their own value.  They visit the Taj Mahal, go to the foot hills of the Himalayan's and meet Indian cricket stars, while also visiting some of the very poorest regions so tour participants can appreciate the vast divide between rich and poor in India.
For many it's a life-changing journey and an opportunity for them to immerse themselves in an experience of India in its truest and rawest form.
The Foundation "Caring for People" adopts a unique model whereby the board covers all administration costs, which means that every donation goes directly to the projects. It's an exciting journey that Kate and Dam were inspired to begin in 2009.
Source:TAG Foundation
---